Tips for great campervan roadtrip in Slovakia
900 km long roadtrip from Bratislava, via Banská Štiavnica, Hriňová, Slovak paradise, around High Tatras to Orava and back in 7 days.
We recommend at least 7 to 8 days for the whole trip if you want to take it easy and enjoy beautiful slovakian nature. Of course there is a lot more to see and experience than we could possibly pack into this post so feel free to dedicate more time. You will find several possibilities what to see and where to hike under each spot with handy links leading to hiking maps.
If you have more time check out the bonus tips at the end of the post.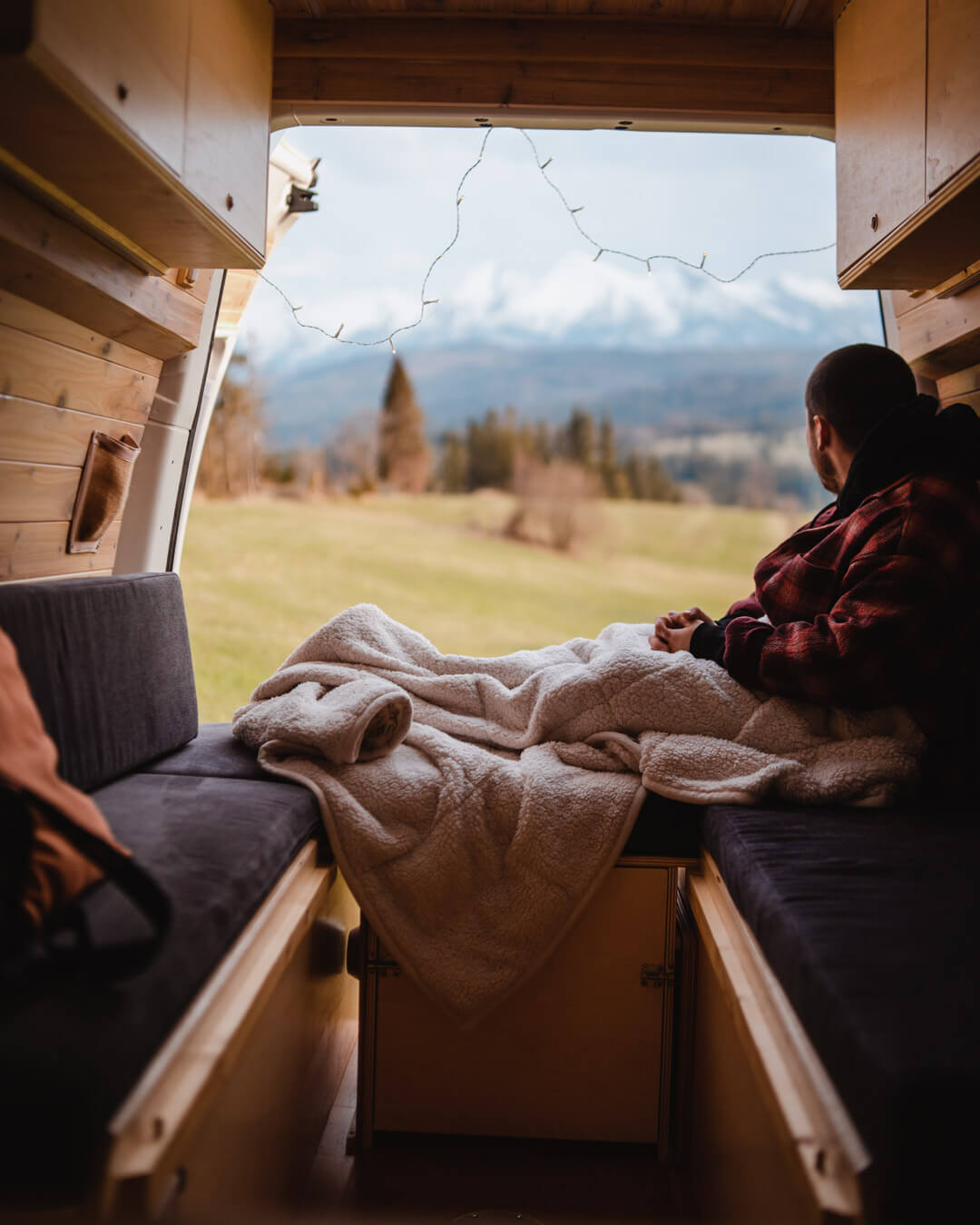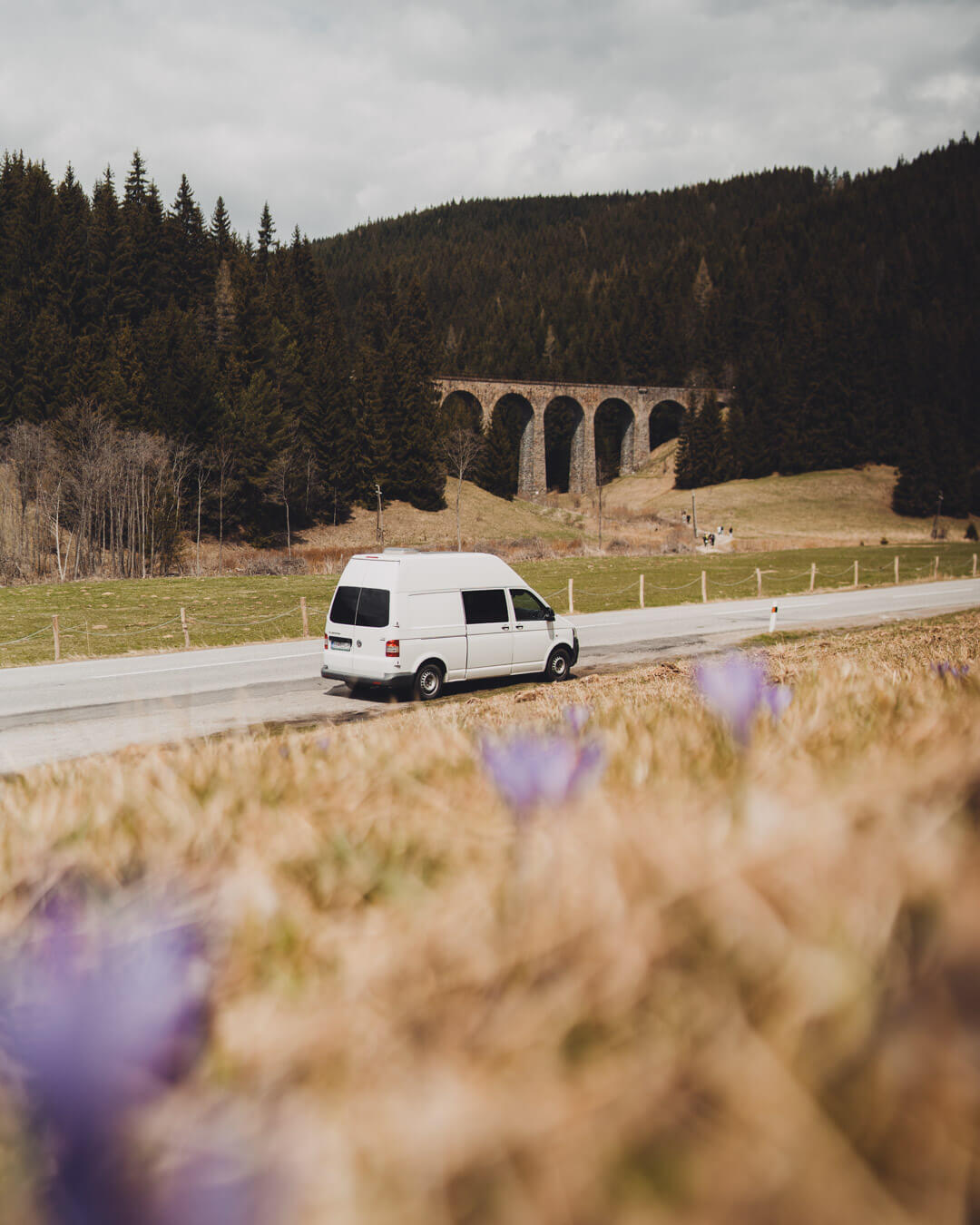 Google maps directions for the trip can be found here. So just click and follow or edit and change as you like. Whatever works for you. Campervan roadtrip is about freedom after all 🙂
D

ay 1:

 

Banská Štiavnica
Your trip always starts in Bratislava where pick-ups and drop-offs of our vans happen. After short introduction of your new house on wheels its time to get going. Direction Banská Štiavnica.
After exploring the town or its surrounding its time to move to the next, less known, but amazing stop at Hriňová. The best time would be hour or two before sunset so you can catch the golden hour already in Hriňová. Our tip for good camping spot at Hriňová would be parking Hriňová Raticov Vrch or for travellers with kids we recommend Farma pod Poľanou. However if you rather prefer to stay overnight in Banská Štiavnica and move to Hriňová next day our guests gave us good feedbacks on Lúka pri Richňavskom jazere.
Bratislava – Banská Štiavnica, approx 2:00 h
Banská Štiavnica – Hriňová, approx 1:00 h
Day 2:

 

Hriňová
After enjoying beautiful views and not demanding strolls at Hriňová you can start driving towards Slovak paradise to campground Podlesok. The drive itself is quite spectacular and you can also stop by to see photogenic viaduct at Telgart or visit Muránska planina well known by its groundhogs 😊
Hriňová – Slovenský raj, route num. 66 – approx 2:00 h (count with extra time in case of stopping along the road)
Day 3: Slovak paradise (Slovenský raj)
Yes, it really is paradise. Here start some hikes. Slovak paradise is very popular and can get quite crowded in full season.  However it is definitely worth visiting if you have not done yet. There is several hikes with waterfalls and ladders situated in gorges. Good hiking shoes are recommended especially after rains. Maps of hiking trails are provided by the campground staff and also later on in the article.
Day 4:

 

Belianske Tatry
After a day spent in Slovak paradise it's time to move to High Tatras. Our tip for camping spot would be parking lot at Strednica at the eastern side of the national park or Leharo campground highly recommended by our guests who visited it several times.

Slovenský raj – parking lot Strednica – route 66 – approx 1:00 h
or
Slovenský raj – Camping Leharo – approx 00:40 h
Day 5: Polish Tatras
The fifth day starts by moving to Polish side of Tatras towards Zakopane. Sleep over is possible at parking lots Małe Ciche or Czarna Góra. There is also a beautiful viewpoint Lapszanka on the way there if you still have time for some extra stop.

Strednica – Lapszanka – Małe Ciche, approx 00:40 h
or
Strednica – Lapszanka – Czarna Góra, approx 00:30 h
Day 6: Orava
From short stop over in Poland it's time to get back to Orava region in Slovakia. We found two good camping spots here: Campground Jami next to Orava dam or ranch Na Okraji in Orava Beskydy.
Małe Ciche – Zakopane – Námestovo, Autocamp Jami, 1:30 h
Małe Ciche – Zakopane – Novoť, Ranč Na Okraji, 1:45 h
Day 7: Bratislava
This is the end of your campervan advanture and it's time to start driving back to Bratislava. From Orava to Bratislava it takes around 3 to 4 hours drive. The vans are to be dropped off by 5pm so please plan the trip back accordingly. However if you have more time for your trip you can find more tips for trips or stopovers at the end of the article.
We wish you happy roadtripping 🙂
What to do during your campervan roadtrip?

Banská Štiavnica
Do mesta či do kopcov, voľba je vaša. Tu je zopár našich tipov na túry a prechádzky v okolí:
To Sitno peak from Počúvadlo lake, 4km, 2h. To the top of Sitno there is few tracks. Green one is shortest but the most steep, Yellow one will take you around Slovakian primeval forest and the views from top of Sitno are really spectacular.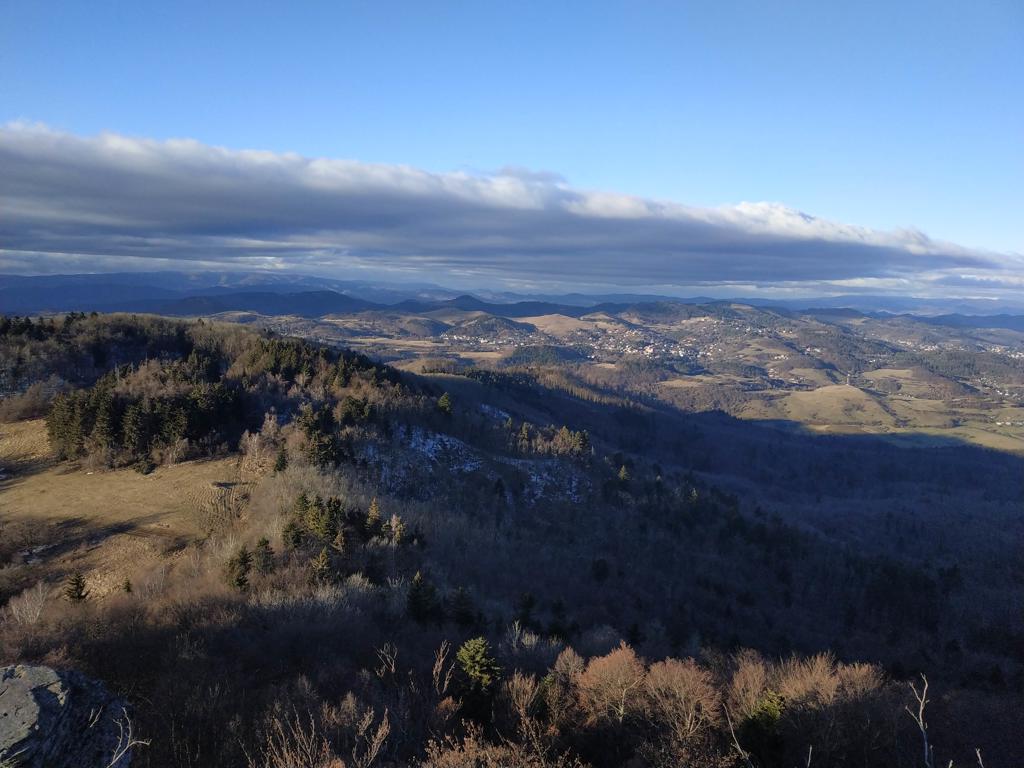 You can get from Počúvadlo lake to many other lakes in Štiavnica Mines (12 km, 4 hours) as Bakoniho pond, Big Vindšacht taych, Evička lake or Richňava lake.
Paradajs from Sedlo Červená studňa is easy 3,8 km stroll with views over famous Kalvaria which you can prolong to 8-9km hike up to Farárová hôrka. If you feel like walking more (around 16km) you can continue to lakes Bakoniho rybník, Veľký Vindšachtský tajch or Evičkino jazero. This hike will probably prolong your stop in Banská Štiavnica for the night. Our guests recommended sleepover at Lúka pri Richňavskom jazere. We also searched for some extra spots through Park4night app and found a good looking one here, however it's not been tried by us.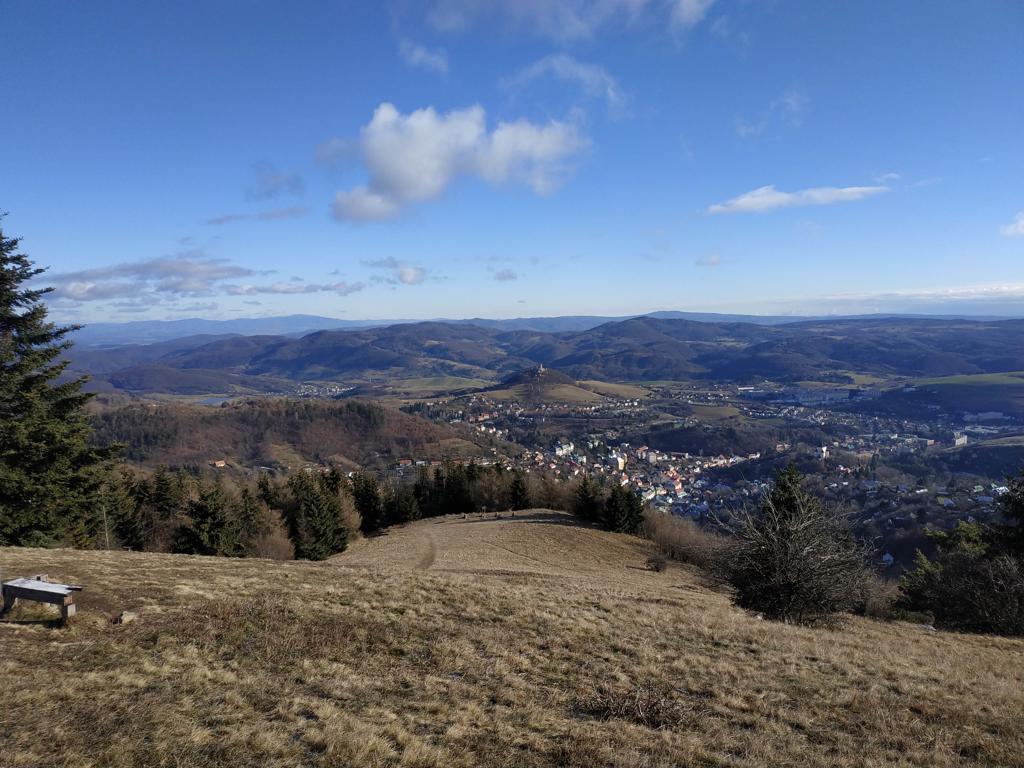 If you leave Banská Štiavnica towards Hriňová one or two hours before sunset you will have enought time to enjoy golden hour at "Slovak Tuscany". You can set your destination parking lot Hriňová Raticov Vrch. Our guests also recommend Farmu pod Poľanou.
Hriňová
Slow breakfasts in the nature are great way how to start your day in campervan so definitely no rush here. The meadows at Hriňová offer many possibilities for easy strolls. However if you feel like something more demanding there is extinct volcano Poľana with it's 1458 m height and panoramic view. Count on 5 hours and around 12km on feet. Detailed review of the hike can be found here and directions here.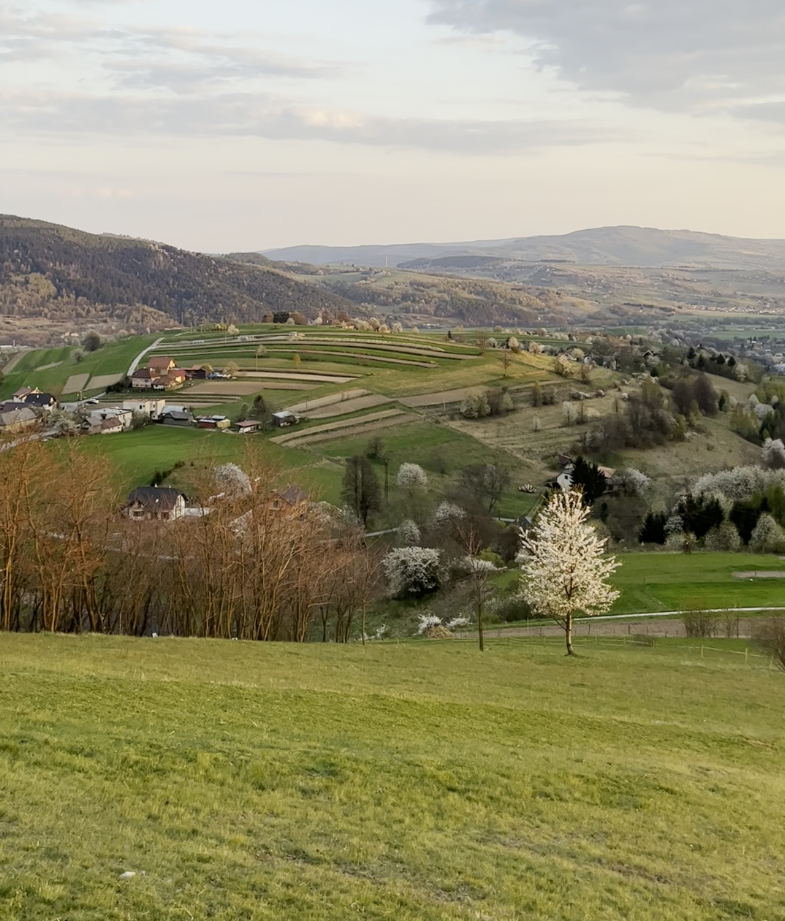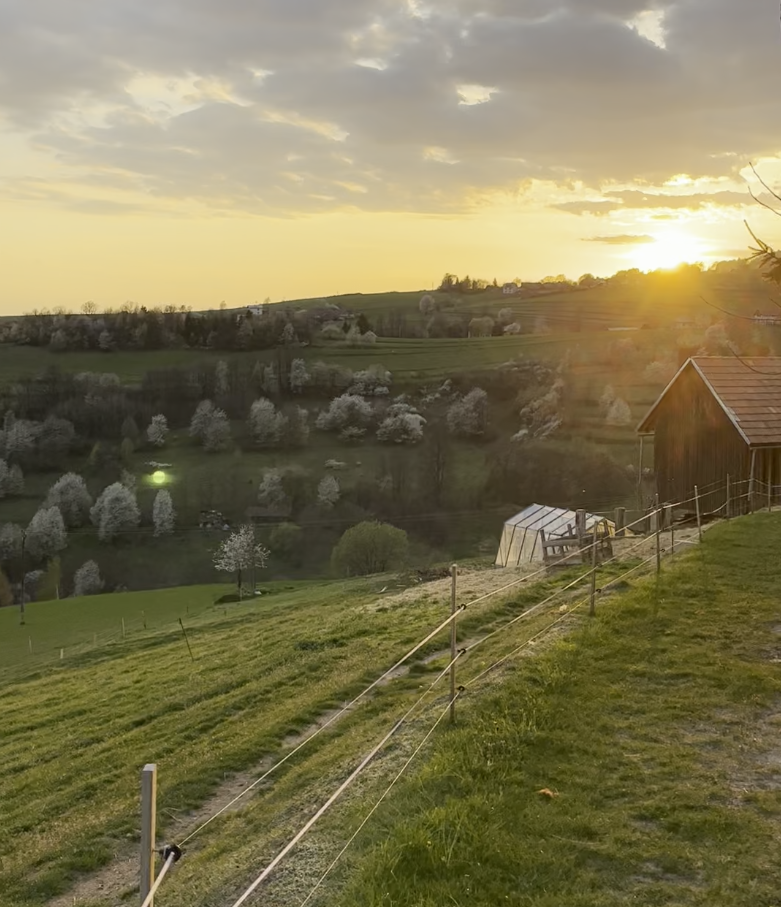 Slovenský raj
The road to Slovak paradise goes through Muránska planina and passing viaduct Telgárt. If you have time and will it's recommended to stop by for a short break at both spots. Once you get to Slovak paradise you can stay at Campground Podlesok with price of 16 eur for two people and campervan. Wild camping spots can be also found via Park4night app however the campground is perfectly situated at the beginning of the hikes to the paradise. The drive from Hriňová to Slovak paradise takes around 2 hours on route 66 which is one of the most beautiful roads in Slovakia.
We also collected several tips for hikes in Slovak paradise:
Belianske Tatry
The jurney from Campground Podlesok to High Tatras, parking lot Strednica, takes around one hour. Strednica is located between Belianske Tatry (eastern side of High Tatras) and protected area of Pieniny. The views from the parking lot are just great…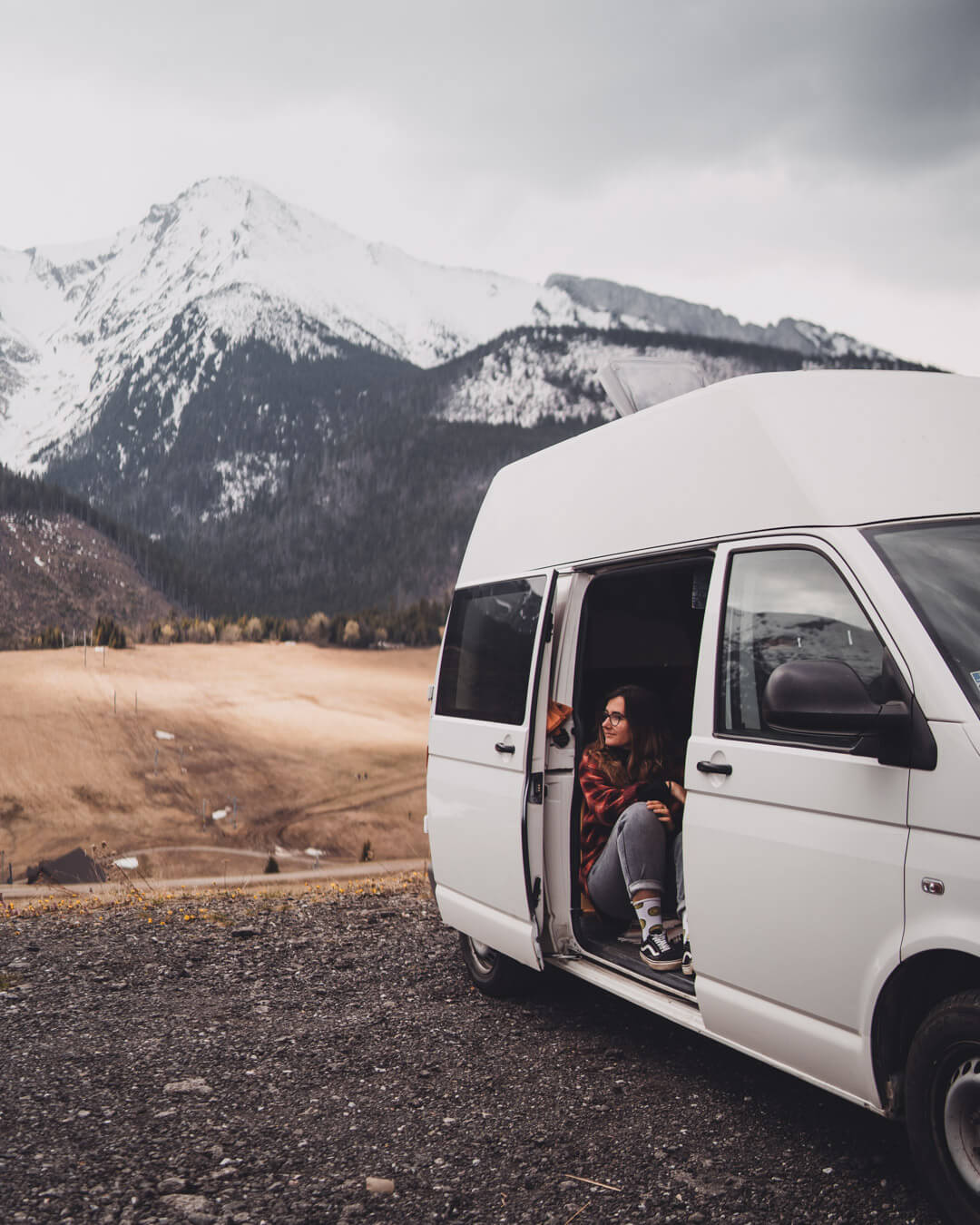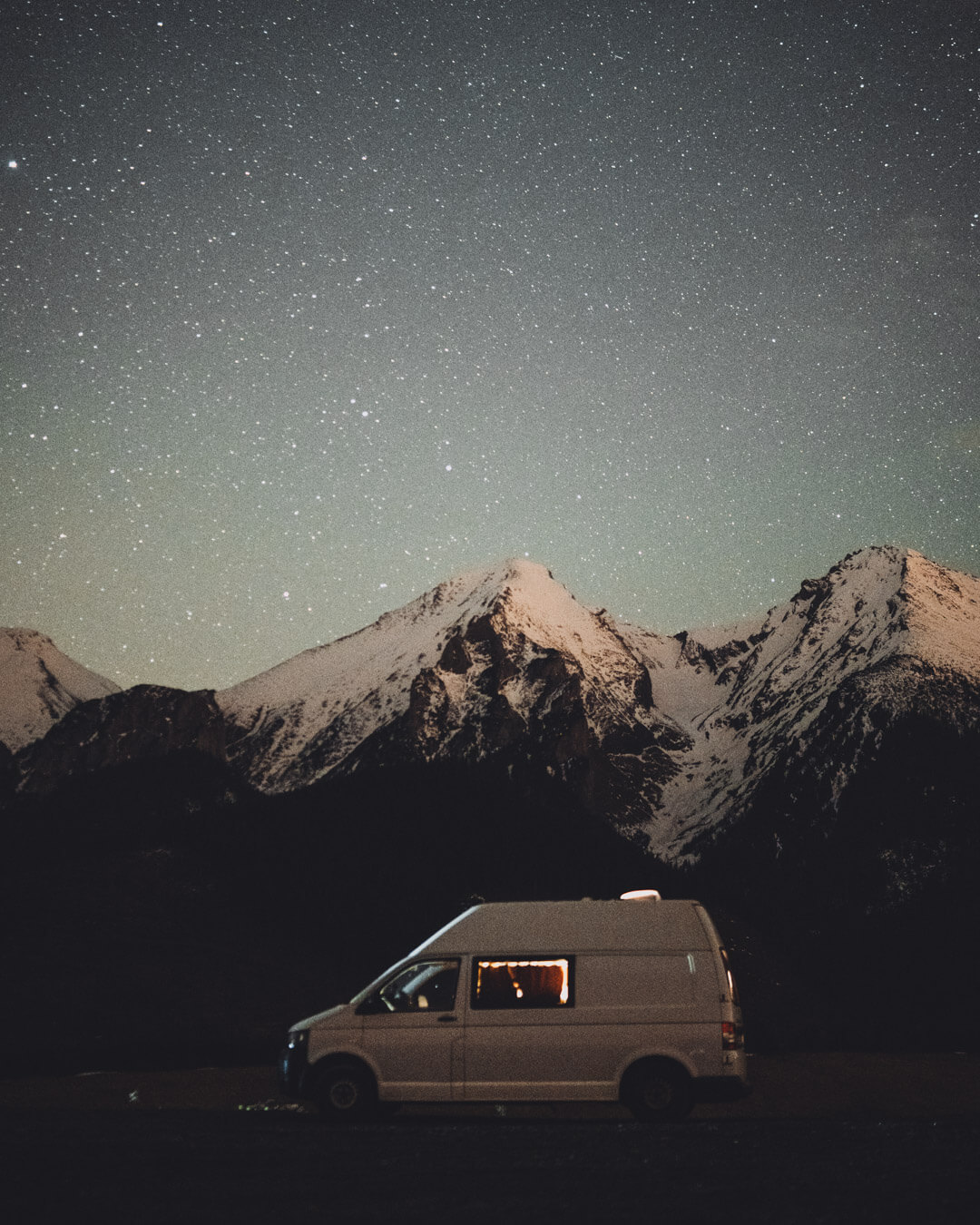 Belianske Tatry are a bit more tranquil than southern part of Tatras which is well known and favourite by locals.
We chose some tips for hikes and strolls below:
There is a nice 19,6 km hike starting from Strednica parking lot going over the ridge to Bachledova valley with views over Tatras and Pieniny, track, more info, The track can be also shortened according to your needs and app Mapy.cz will show you all the possibilities 

Another track from Strednica leads to Kopské sedlo and is 14 km long with 1310 m elevation, track,

track
More tips for hikes and strolls in Belianske Tatry can be found here.
If you prefer to sleep in campground in High tatras instead of a parking lot our guests also recommend Camping Leharo.
Polish Tatras
Have you already seen Tatras from Polish side? Let's go around them together. You can stop by at viewpoing Lapszanka on the way. If you decide to sleep on the Polish side we have found two parking lots on park4night app which look good but not personally tested: Małe Ciche or Czarna Góra
More about "treasures" of Polish Tatras can be found here.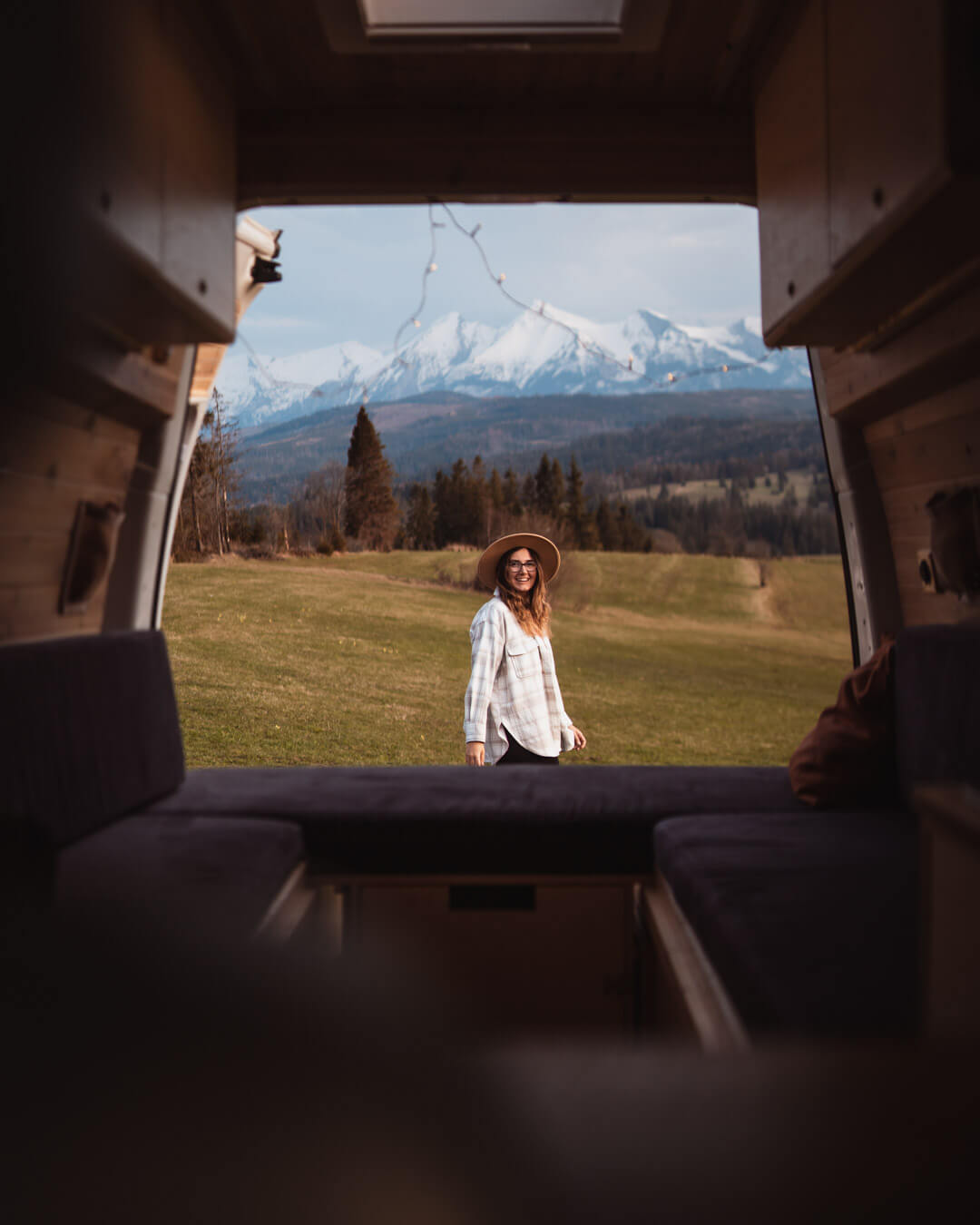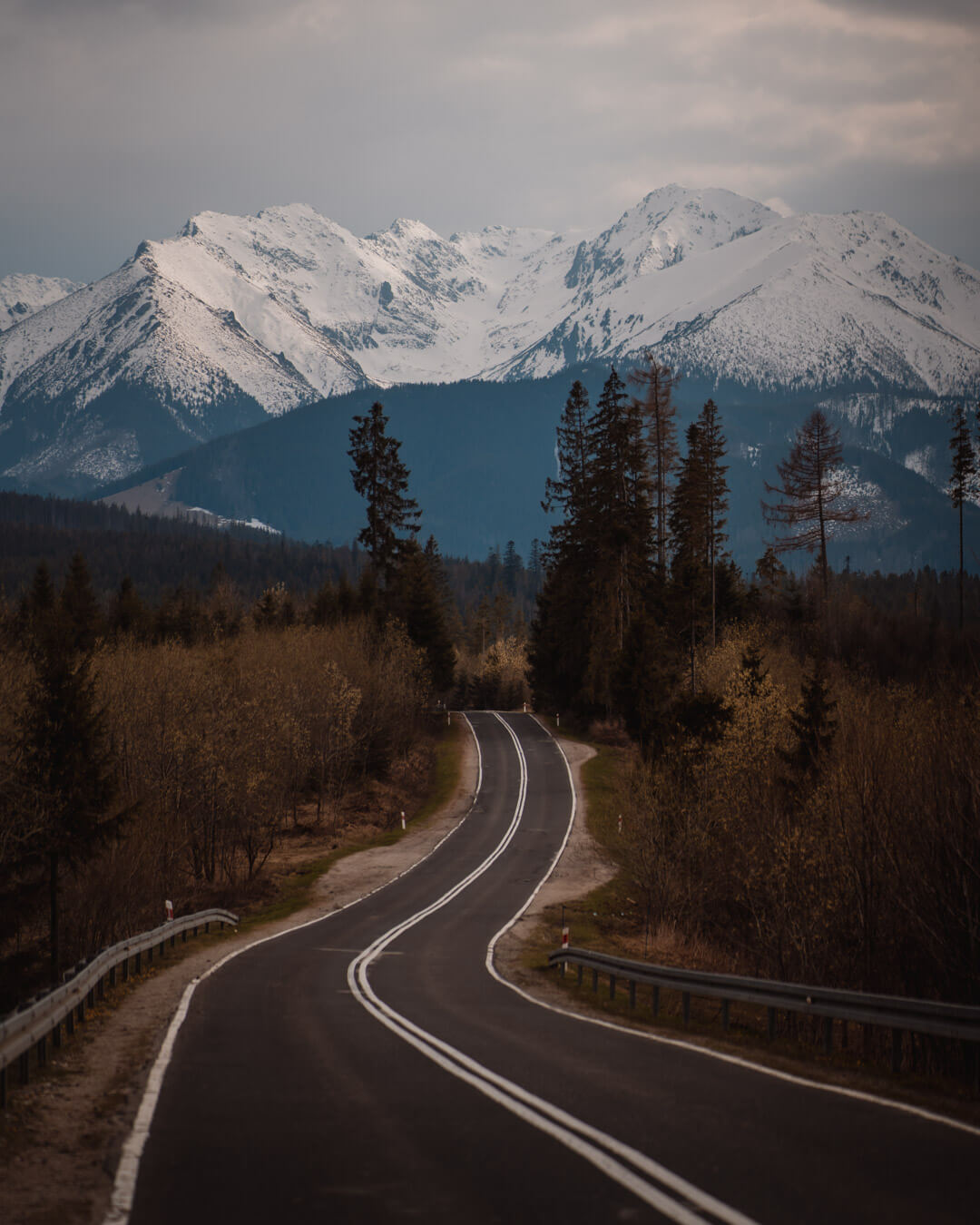 Orava
From Zakopane (PL) to Orava (SK). We have found Autocamping Jami next to Orava dam (16 eur/2 pax/night). The campground offers several tips for activities in surrounding. More tips for hikes around Námestovo can be found here. But it's also possible to use this time just to chill at the water.
Another possibility for overnight stay would be ranch Na Okraji in Novoť in Oravské Beskydy or you can check park4night for more tips too.

Kalameny, Strážovské vrchy or Low Tatras
According to your time left with campervan and energy level we prepared three more possibilities where and how to enjoy yourself.
Thermal natural water source Kalameny
Kalameny are natural thermal water source with 33° temperature which can also be enjoyed in autumn or winter. There is a possibility for semi wild camping just next to the water source on gravel parking lot.
You can spent your day by walking to Liptov castle which takes around 2,5 hours and 6km or more challenging hike to Veľký Choč which takes 5,5 hours and 13km track. Both tracks give you beautiful views over Liptovská mara (water dam) surrounded by High Tatras on one side and Low Tatras on the other side.
Direct trip from Kalameny back to Bratislava takes around 3 hours.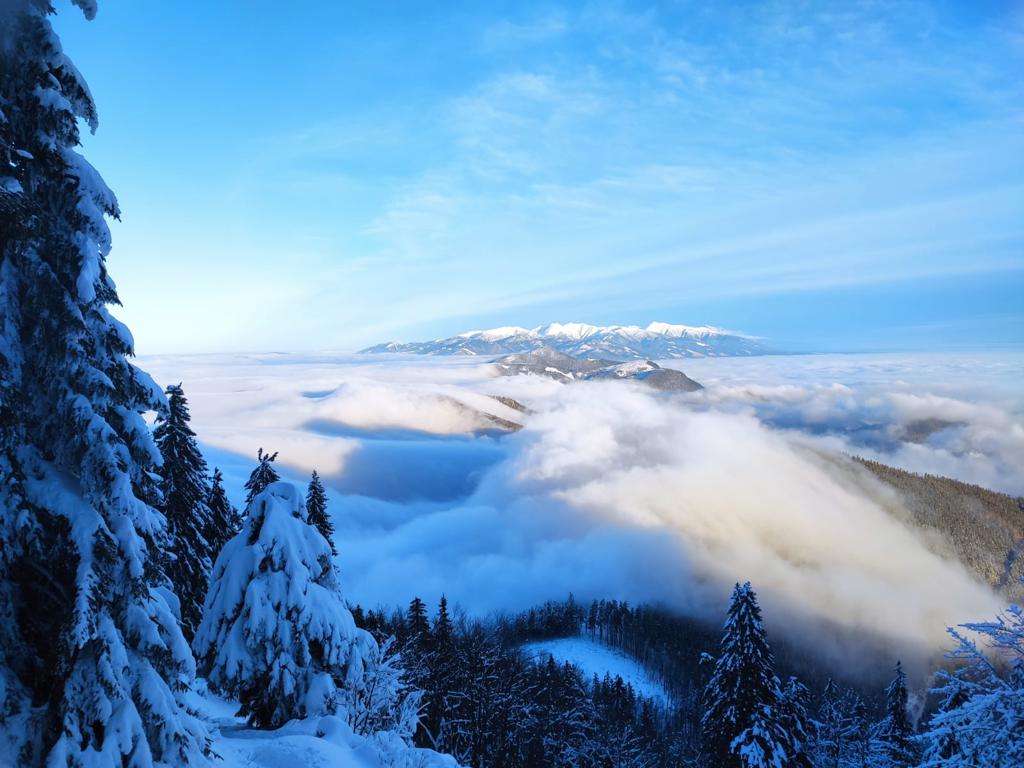 Strážovské vrchy 
If you are coming back to Bratislava through Žilina you will have Strážovské vrchy on the way. Sleeping there with nice views during your breakfast can be done at Valaská Belá. The parking spot is just next to a quiet road. Beautiful views and friendly locals are to be expected. 
There is an electric fence between the parking spot and meadows which will reduce your space a bit down but the views are amazing. There is also another possibility for a hike nearby. It takes you to Vápeč and count on 4 hours and approx 10km track with 360° views on the surrounding mountains. The track starts from parking lot Homôlka. From this parking lot back to Bratislava its around 1,5 hour on the highway.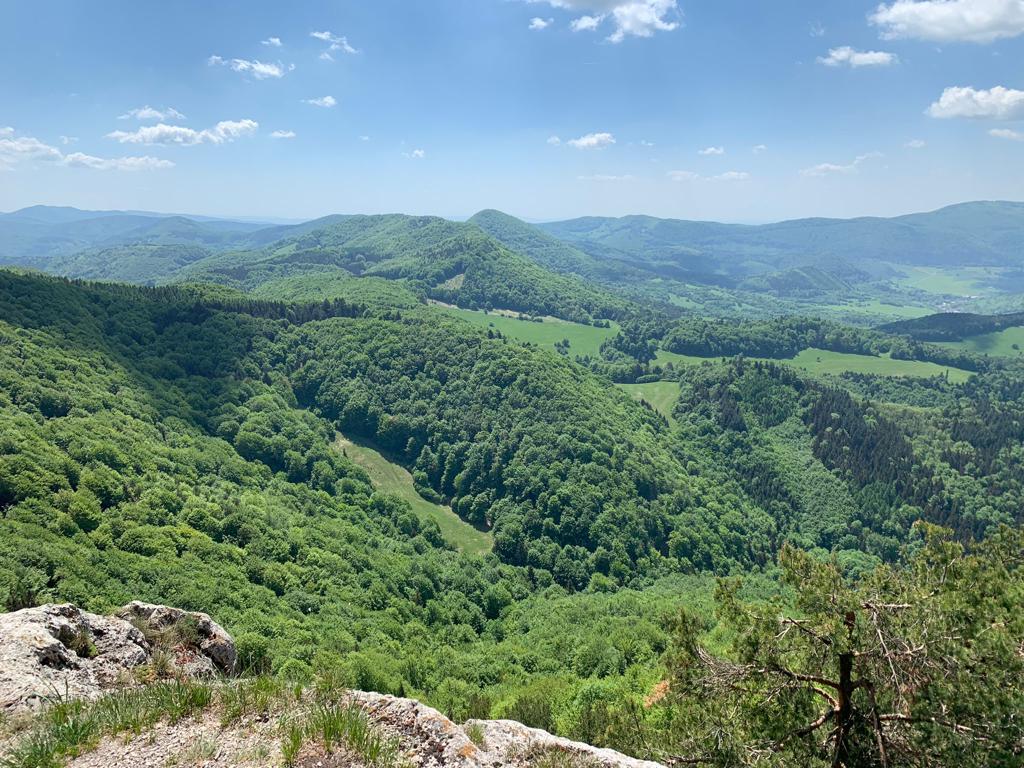 Vlkolínec, Nízke Tatry or Banská Bystrica
If you start from Orava to the south, you will pass Kalameny thermal water source and even more south you will have Veľká Fatra and Low Tatras mountain ranges. As you pass by Vlkolínec there is a camping spot for caravans, however hasn't been tested by us. If you continue south through Donovaly in Low Tatras national park we have found there a parking spot with great reviews (if you decide to give it a try be careful because the road there is narrow and steep).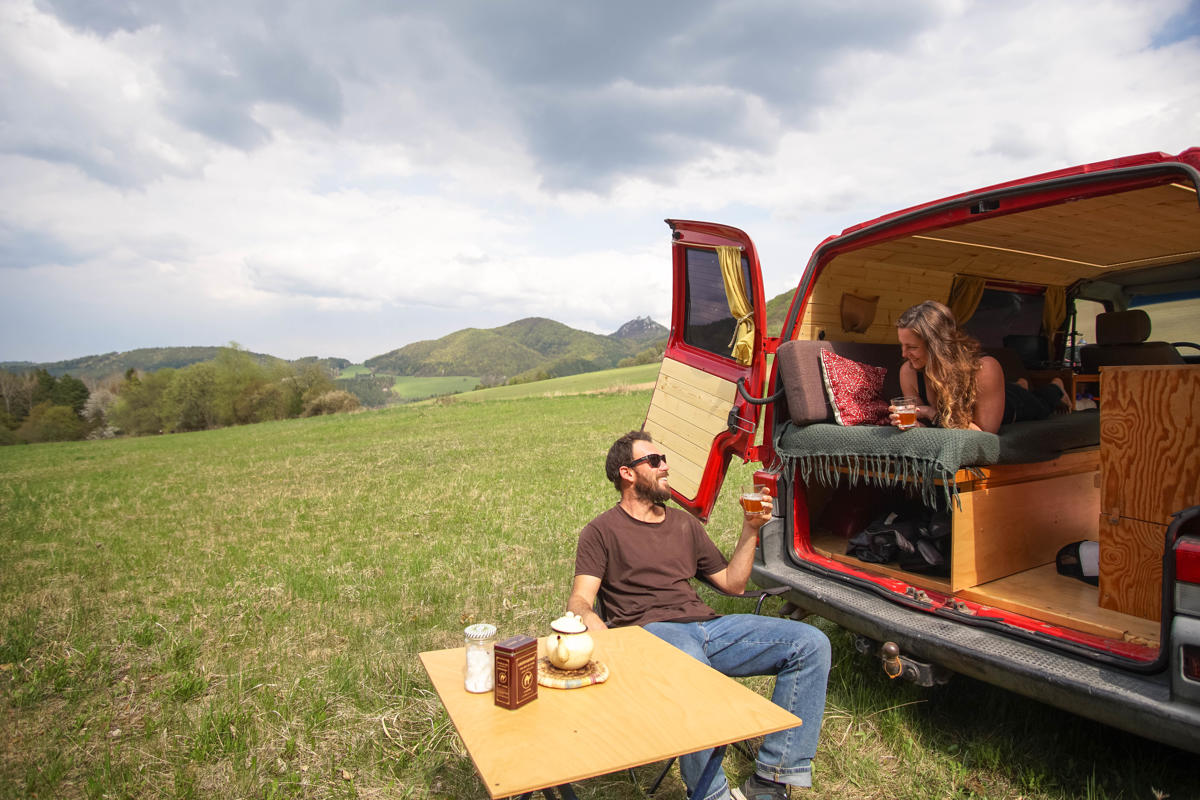 Apps and website which might come handy during your campervan roadtrip in Slovakia:
Park4night (app) Humnokemp.sk Mapy.cz (app) Google maps (app)
We will be grateful for your tips and feedbacks if you decide to try this out. If you know more places to visit and you would like to share them with other adventurous souls let us know at: travel@purecampers.eu or ig:@purecampers